PLAY


S O L O
Please, just before going to sleep,
look up for a while at these bays and straits again, with all their stars, and
don't reject the ideas or dreams that come to you from them.

Herman Hesse
Magister Ludi

PREMIER

---
FIRST GBG DREAM FRAGMENT

I am on a plane travelling somewhere over water
I see a crack develop in the fuselage of the plane
The closest airport for landing is Moscow
The plane lands safely
I step off the plane with the other passengers and am greated by the PREMIER of Russia
We shake hands and pose for pictures.
---
SECOND GBG DREAM FRAGMENT
I see the holographic image of characters in a play
A Shakespearean play
The audience enjoys this play
The play ends
The audience leaves
I stay
The curtain goes up
I see the *real actors* who must stay hidden
The real play is behind the scenes
Only I see the real PREMIERE.
---
THIRD GBG DREAM FRAGMENT
I am looking at a computer screen
Animation
Cross-section
An animated cross-section of a new type of weapon
This weapon destroys biological weapons by driving them down to ground
The visual shows an explosion in slow motion
The screen illustrates how the anti-bio weapon destroys the biological weapon through implosion
Pull back from screen to see others watching
These others are from the PREMIER secret forces in the near/middle east.
---
This is one key to freedom
PREMIER E


Now enter dreamspace and find a key to freedom.
What is your key?
What are you known as?

Archive | Game One | Part Four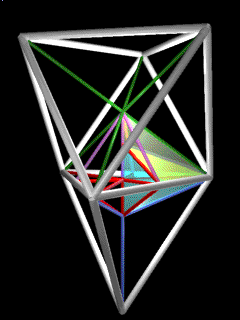 New Game Theory
Futr2000.com